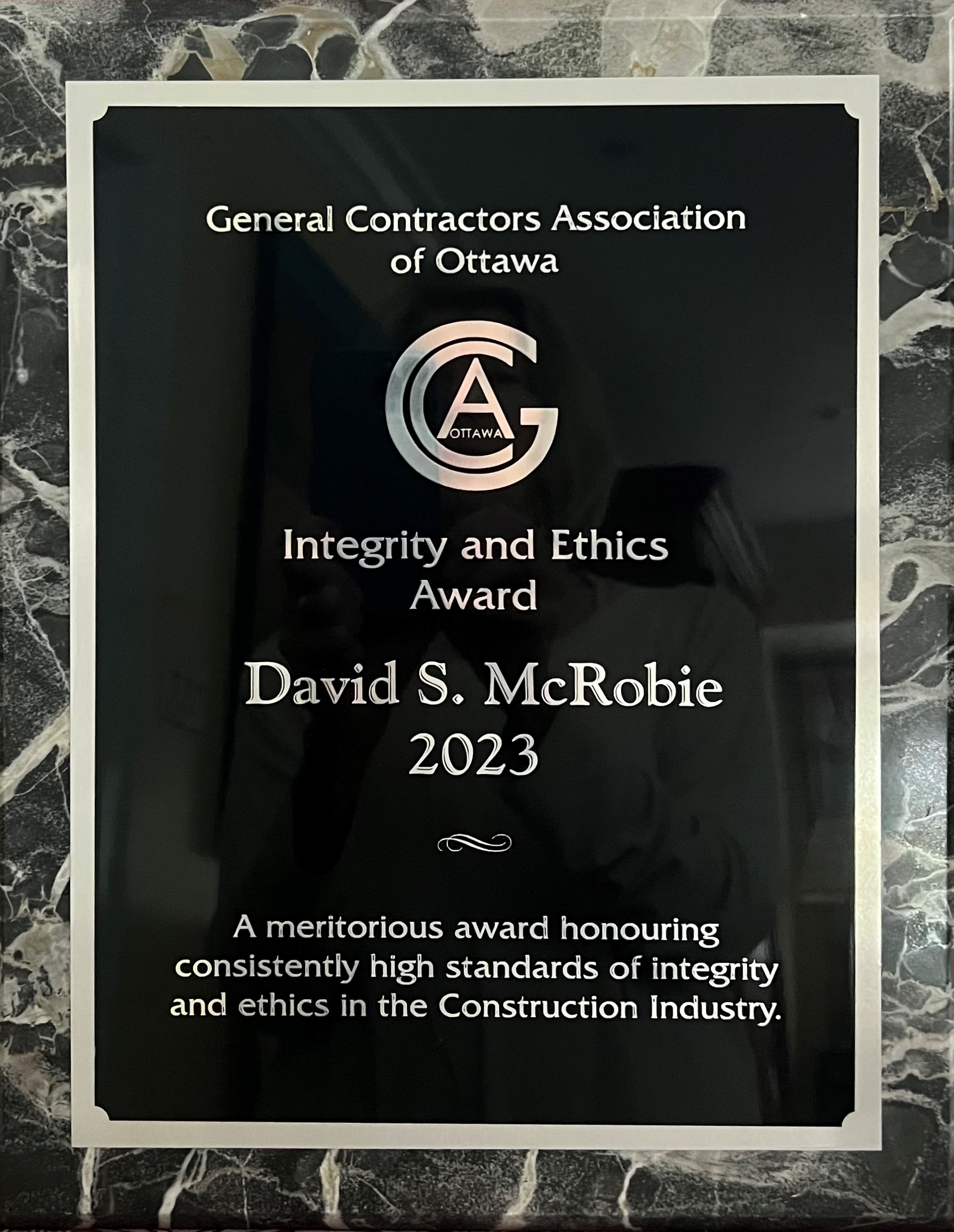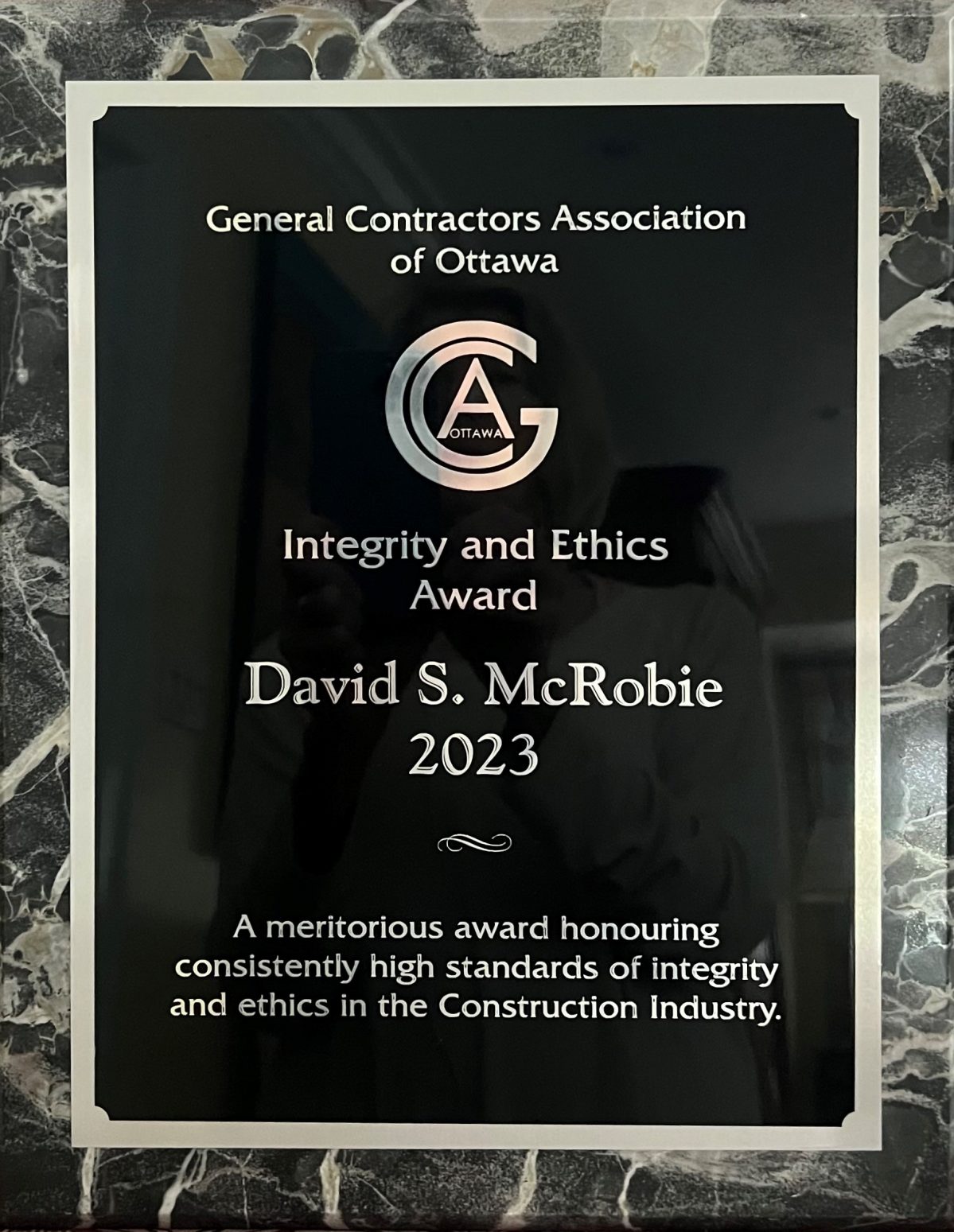 At a recent event the Ottawa Construction Association awarded the 2023 Ethics and Integrity Award to David S. McRobie in recognition of his long career demonstrating an exceptional high level of ethics and integrity in construction industry practices.
David graduated from the McGill School of Architecture in 1975 and in 1980 moved from Montreal to Ottawa to provide urban design services to the NCC on behalf of a Toronto-based architectural firm. At the conclusion of that assignment, seeing opportunities generally emerging across the National Capital Region, David established his own firm, David S. McRobie Architects. From its earliest years, the firm was fortunate to participate in commercial, institutional and corporate design projects. Renamed MCROBIE Architects and Interior Designers in 2016 and still located 66 Queen Street as it has been for the past 35 years,  today the firm is a partnership with twenty architects, interior designers and technologists.
David is a registered architect in Ontario and Quebec, and a Fellow of the Royal Architectural Institute of Canada.